FREE

 CLIFF NOTES OF AN EMMY WINNER'S WORK. THE SYSTEM 

1000+ Songwriters Have Used

It's like you're having coffee with Mike Meiers and 
he's spilling all his secrets

 
"I did this for years with people. I would have the same conversations with friends and musicians over and over where they'd "pick my brain" about the system I use to get fitting guitar lines.
But instead you can to download our coffee date from your comfy chair and feel your focus and confidence spike."
If you're curious about the works of songwriting guitarist, this is the perfect starter for your momentum.
Once you start it'll be hard

  

to stop.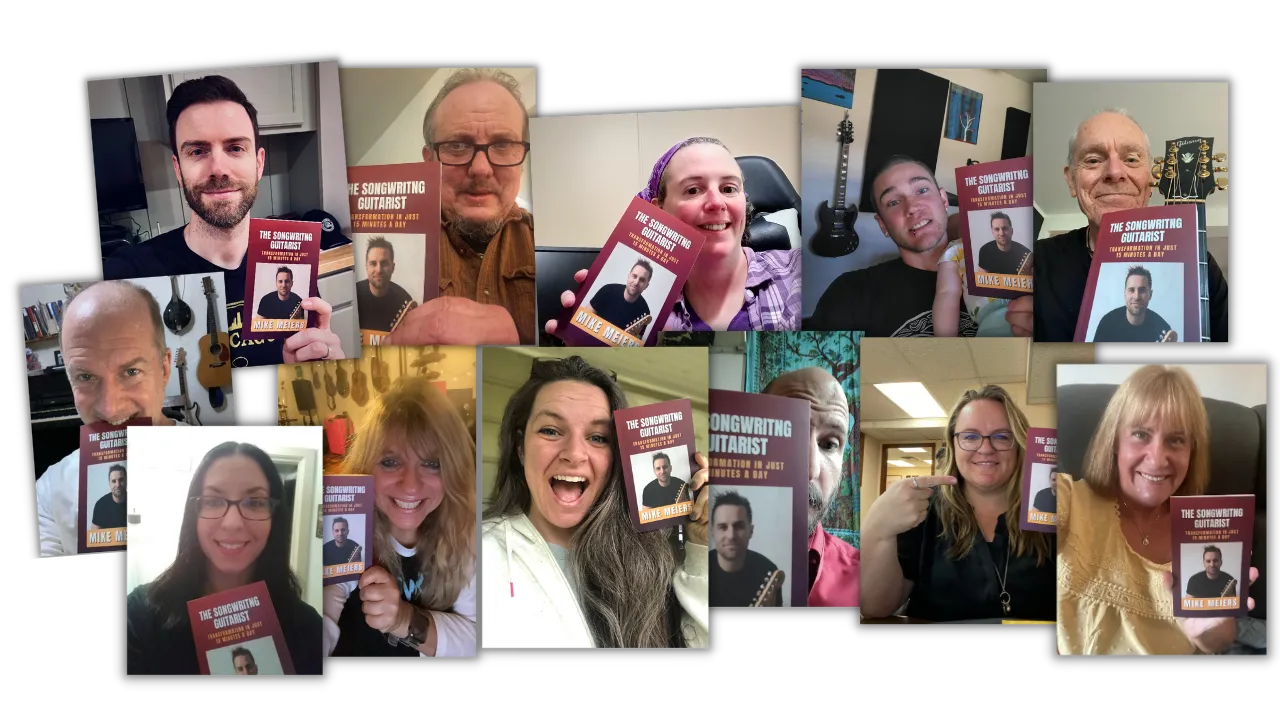 Learn Grow Imagine Discover
Easy to download and the only investment is the time it takes you to listen to your favorite podcast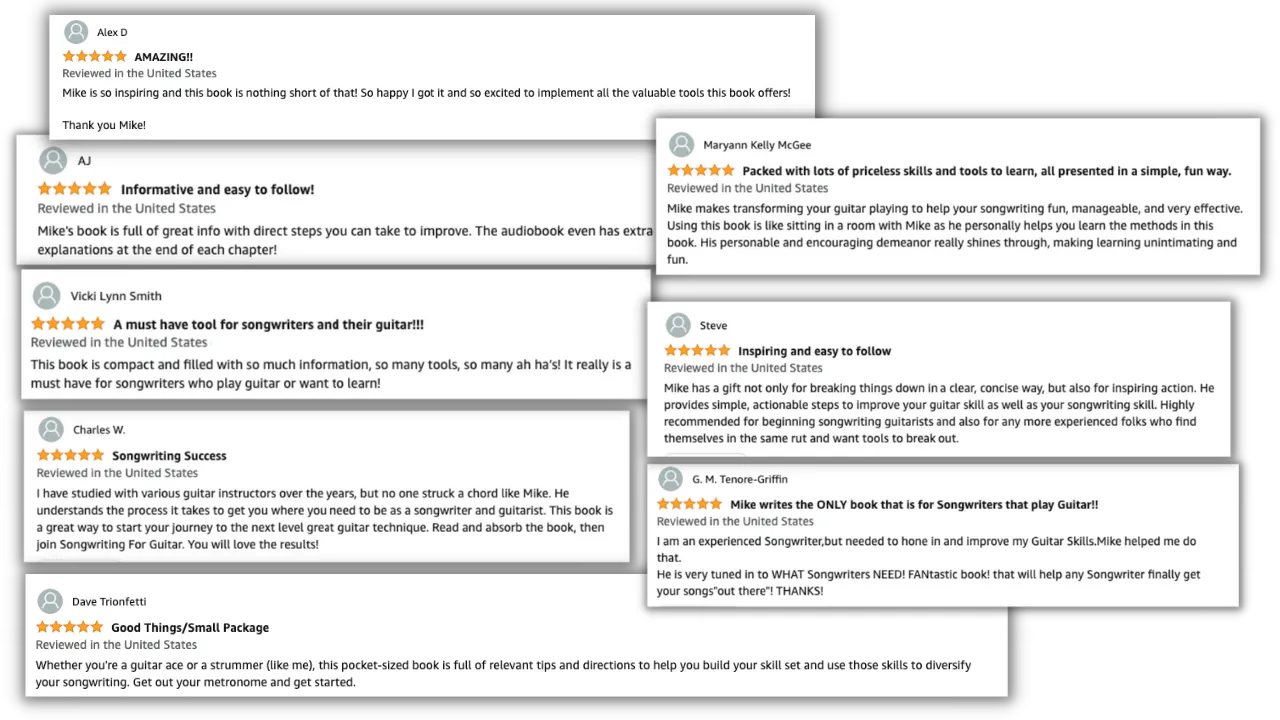 GAIN A SYSTEM YOU CAN USE FOR LIFE!
Workbook and Audio Guide
Exercises that will get you leaps and bounds ahead
Three Elements that will allow you to play in multiple ways and genres
Activities for hands on learning with your guitar
QR scan codes to watch example tutorials
Listening Exercises
Your next steps and specific exercises for your practice
Keys to becoming a guitar player in the songwriting world  
I show you so many way to improve your playing as well as your writing!
All you have to do is let me know your shipping address, here on this page, and I'll rush you a free copy to your doorstep. 
I've already paid for it, all I ask you to do is to cover the shipping and handling costs. 
You could go to Amazon.com and pay $12.99, but right now, I want to send you one for free when you fill out the information on this page!